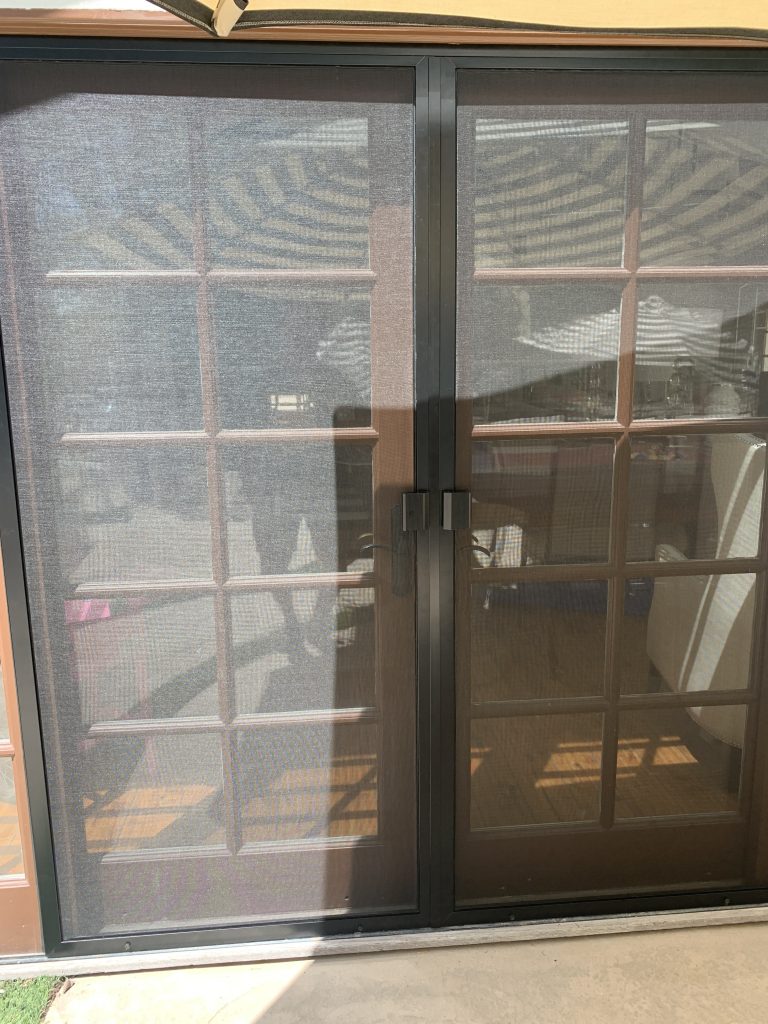 This customer needed screens all around his house. All black screen door frames and window screen frames are becoming quite popular.
Are you having problems with your screen doors? Do your screen frames have any dents, cracks are bent or have cracked plastic corners? Is the screen mesh peeling, brittle, old or torn?
We are a professional screen company that specializes in custom screen jobs. Screens are worked on with special care and re-screening them is our specialty.
Rescreening doors can be in gray or charcoal (black) mesh. Solar screen is available if you have a problem with sun rays in your home. Pets can also be a problem when they stand on the mesh or scratch the screen mesh, but we have pet screen for this and it works like a charm. Please give me a call for a estimate on any of the products I mentioned. www.CompleteScreens.com