Screen doors and window screens
Windows Screens

 All Screen windows custom made and are heavy duty aluminum,   frames, corners and hardware. Screen doors and window
Sliding patio screens

 Screen doors and window are heavy duty extruded aluminum. While, enjoying the highest quality for strength and lasting beauty

Swinging Screens

 Heavy duty extruded aluminum
Powder coated finished… Therefore, outlasting most liquid painted finishes. Together with, custom design non-raddle anti-rust grilles for protection from pets and children

Also, swinging doors Include self closing heavy duty hydraulic shocks with adjustable speeds and manual locks

Retractable Doors

 Phantom Legacy and Professional models
High quality, durable, long lasting and elegant.
Functional and Elegant, To summarize, the Wave of The Future is Here !!!
Mobile Screen Service – All Work Done On-Site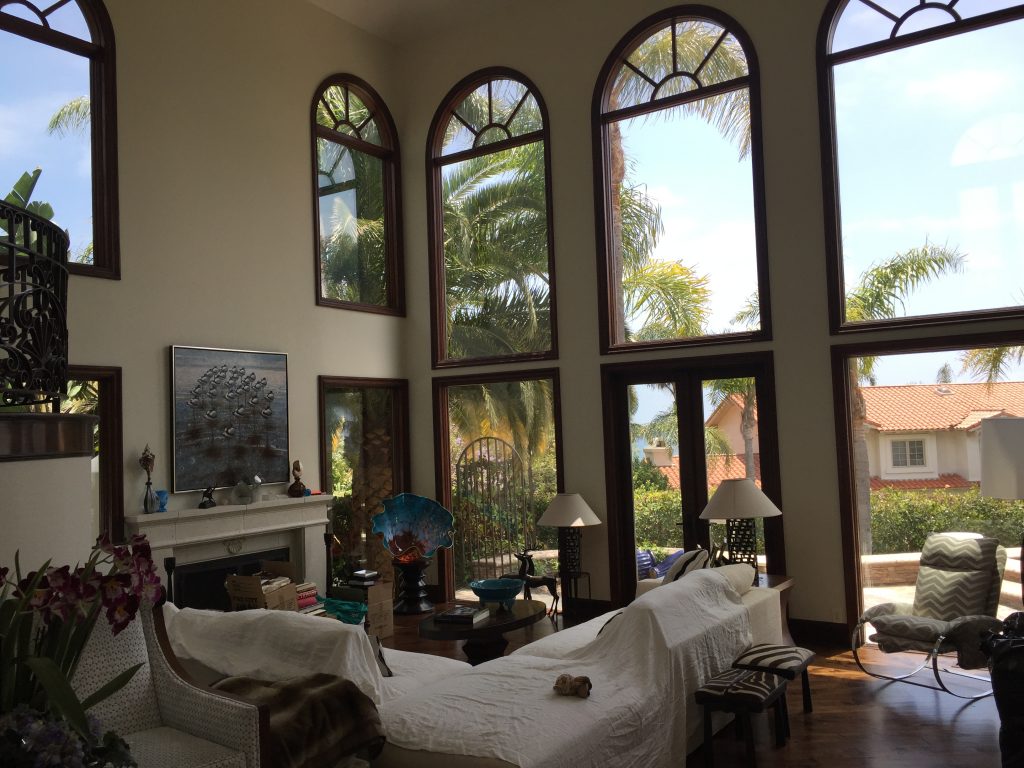 The newest addition

 Legacy model specifically, comes with a press and release thumb automatic latch. In addition, you can add a Speed Reducer, an integrated dampener thus, allows the door to retract more slowly and not 'slam' open. In brief, the high quality spring pulls the door closed at regular speed however, we have made this feature available on any disappearing Phantom door for slower retraction.
Please note:

 Retractable screens are nearly invisible by design. Because of this, the single most common unintended occurrence is the 'walk through'. Therefore, when a walk through happens, Phantom's are designed to open automatically saving the screen fabric from possible damage.

Accident

Furthermore, should a walk through occur on a Phantom that has the speed reducer installed then, the unit may not open fast enough to avoid damage to the screen.
Warning

Also, please ask us for removable stickers palm trees, butterflies or flowers. Specifically, to place on any area of the screen mesh to allow everyone to detect the screen and depth perception.
Features

•  Single and double, patio & French doors
•  Patio sliders cut and built on site for a smooth and easy  glide       
•  Variety of colors. Powder coated finished of course, outlasting               most liquid painted finishes   
•  Mesh styles and different gauges
•  Work guaranteed
Door and Window Screens | Gallery/Photos