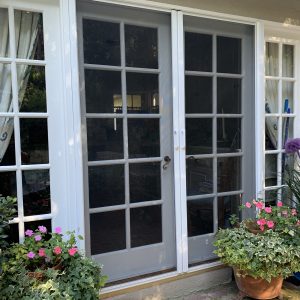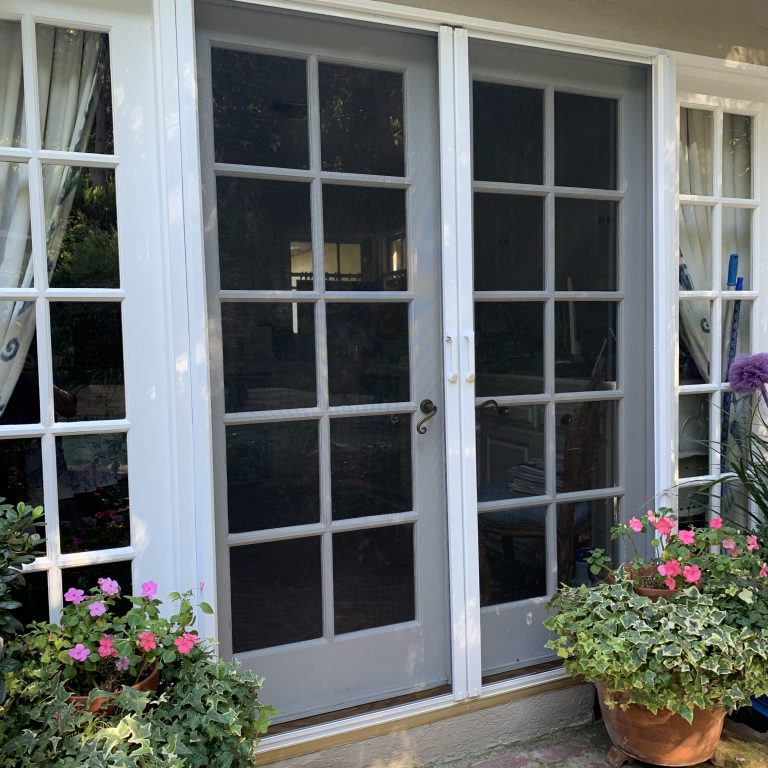 Calabasas Invisible Screen Doors
The Invisible screen door is perfect for virtually all screen door applications. With the Invisible screen door extended, the flexible screen mesh door is held closed by a magnet. A gentle pull on the handle causes the disappearing screen door to retract entirely into the small housing, virtually disappearing when not in use.
Invisible screen doors are unique because they can be mounted inside the door frame or on the surface of the interior or exterior molding.
These Invisible screen doors are ideal for screening French Doors, in- or out-swinging doors, and for those beautiful entry doors that you don't want to hide behind bulky screen doors. The Invisible screen door can be placed anywhere an old style swinging screen door is installed, including windows.
Stowaway invisible screen doors Were specifically designed for ease of use and durability. Custom cut to fit your need then installed by our specialist. Your just a phone call away from owning a beautiful Invisible screen door.